FULL-TIME EDUCATION
Enterprising Leadership
Become a leader, entrepreneur and change maker, who makes a positive change in the world! Read more about our three-year Enterprising Leadership Program.
SHORTER COURSES
Professional Programs
Get the tools and mindsets to become the changemaker in your organisation! Read more about our shorter, impact-driven professional programs.
Kaospilot is a School for Creative Leadership & Meaningful Entrepreneurship
Kaospilot is a world-renowned self-governing school for creative leadership and meaningful entrepreneurship based in Aarhus, Denmark.
The school was founded in 1991 and has already been named as one of the world's 10 best schools for innovation and entrepreneurship by FastCompany.com.
We have over 30 years of experience in educating leaders of tomorrow for what's next.
We offer a wide variety of international management programs and courses within the fields of project management, process management, leadership, communication, co-creating, experience design, and business development. All our courses and theories are tested in projects set by some of the most prominent and highly recognized international Danish companies such as Carlsberg, Grundfos, Novo Nordisk, and LEGO.
KAOSPILOT YOUTH
What if...
The desired outcome of education was not for anyone to get a degree – but to find a sense of direction and to have built hands-on experience in their fields of interest? Committed to transforming the traditional educational paradigm, Kaospilot Youth engages in diverse projects and courses, fostering long-term partnerships and addressing challenges in education. We work towards more varied educational experiences, empowering young learners to unleash their creative potential and drive personal and professional development.
Experimental Programs
Kaospilot+
Kaospilot+ is the Berlin based initiative and the first local prototype of the overall Kaospilot+ concept. It offers a learning platform for design, sustainable entrepreneurship, and positive change to the German capital and beyond. Find out more about what is happening in Berlin here
BLOG
Stories and perspectives
Read our latest and greatest posts on leadership, education, experience design and co-creation...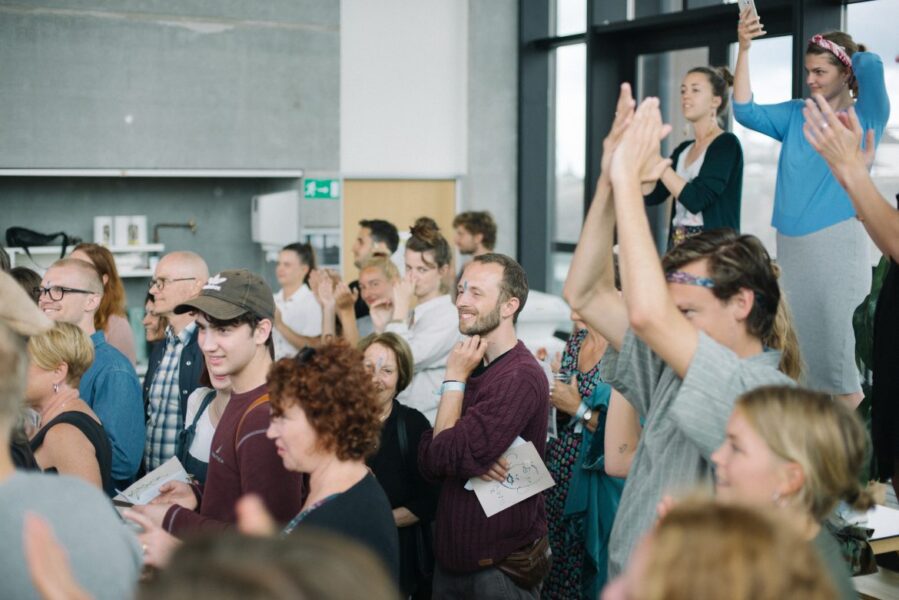 We educate the leaders of tomorrow
A common feature of all our professional programs is that they challenge the existing structures and ways of thinking.
We need new creative solutions to solve the complex challenges of the future and new ways of collaboration instead of old inflexible structures. Therefore, the purpose and focus of our programs is not merely to develop the abilities and capabilities of our students but also to develop their characters as individuals.
The world needs entrepreneurs and leaders who are driven by a desire to challenge and disrupt status quo, and to explore and develop new opportunities and ideas. In short, the world needs leaders who are willing to become a Kaospilot.
Therefore, we educate and train leaders, entrepreneurs, and businesspersons to become action-oriented, creative, curious, co-operative, and reflective. People who can lead projects of high complexity across organizations, but also act and create within that complexity. Hence the name; Kaospilot.
The front runners of learning
At Kaospilot, we always want to be the front runners of learning.
With our full-time education, Enterprising Leadership, you will develop and strengthen your personal competencies, and learn to test, evaluate, and improve your ideas in practice.
Our educational philosophy is focused on personal growth, self-management, value-based entrepreneurship, creative leadership, and social innovation. We wish to stimulate the drive and entrepreneurial spirit of our learners and provide them with knowledge, skills, and an understanding of the outside world, which makes it possible to convert the entrepreneurial spirit into sustainable projects for the future.
In other words, the important question, when graduating from our full-time education, is not what you can become afterwards, but instead: what problems you want to help solve.