The application process is over for this year.
We will announce the date of the next application process and the next team, at the end of 2023. Stay tuned

Prepare yourself for applying
Please read the assignment carefully before filling out the online application form
Admission requirements:
·  Completed high school education
·  You must be an EU/EEA citizen
The application this year will consists of the following:
What's your first name?
And your last name?
What's your age?
Choose a gender description that most accurately describes you.
Choose your nationality/nationalities
What email address can we reach out at?
What mobile number can we reach you at?
And what's your home address?
What education(s) have you completed?
How many years of work experience do you have?

Have you ever been involved in starting something up?

Have you ever applied to the Enterprising Leadership Program before?
Which year did you apply?
How far did you get in the application process?
Where did you hear about the Enterprising Leadership Program from?
We'd love a photo of you.
Finish the sentence… (you will be asked to finish 5 senteces)
Tell us your story. (Tell us a bit about your education background, work-experience and other experiences that you consider important in shaping you? Max. 3600 characters.)
In short, why do you want to become a student of the Enterprising Leadership Program?
 THE CREATIVE ASSIGNMENT:

Please choose one of the following cases and create a concept:

 

Case 1: Develop a concept that promotes social interaction and connection between Ukrainian refugees and citizens of Aarhus.

 

Case 2: Create a concept to encourage more IKEA customers to utilize the buyback and resell service (Gensalg) to

reduce waste and

prolong the lifespan of furniture pieces.




 

Please download the full briefs here

Deliverable: You may present your concept as a short film, written description, or in a format of your choosing, as long as it is available online and the link to your solution is accessible until the end of May 2023. 

Please upload the link in your final application. To apply, please complete the online application form. 

Submit application
The 4 steps
At Kaospilot, we have developed an application process that reflects our commitment to identifying the most promising students who will thrive in our learning community. Our process consists of four steps, and we take great satisfaction in the close collaboration between our staff and current students as we assess each candidate's potential. 
Step 1: Written Application + Creative Assignment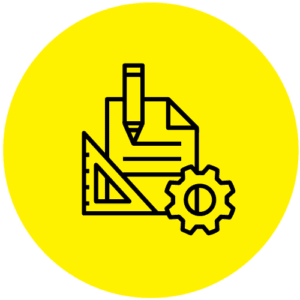 We are eager to learn more about you and your reasons for applying to our program. In addition, we are interested in assessing your creativity, which is why we have included a creative assignment as part of our application process. Our aim is to gain a comprehensive understanding of your qualifications and potential, and we believe that the combination of these elements will help us identify the students who are the best fit for our program. 
Step 2: Application Workshop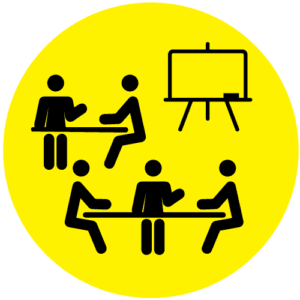 After reviewing your written application and creative assignment, we will invite a select group of applicants to participate in a physical application workshop. During this workshop, you will collaborate with other candidates to tackle a creative challenge. Our goal is to observe your ability to work in a team, think critically, and generate innovative ideas.  
Step 3: Interview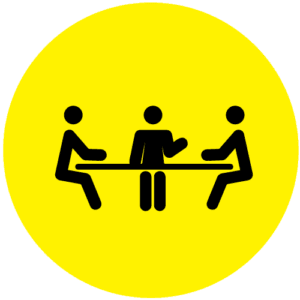 During the application workshop you will also participate in an interview with our staff and current students.
This provides us with an opportunity to gain deeper insights into your background, interests, and motivations. By engaging with both staff and current students, you will gain a more comprehensive understanding of our program and the type of people who thrive in our learning community. 
Step 4: Selection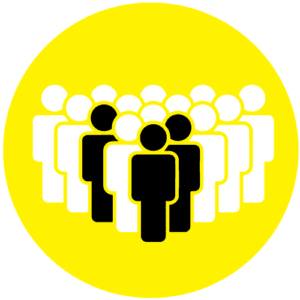 Shortly after the application workshop, we will inform you of our decision regarding your admission to the program. Depending on the outcome, you may receive notice that you have been admitted, placed on our waiting list, or advised to reapply for the following year. Our goal is to provide prompt and transparent communication so that you can make informed decisions regarding your future educational and professional pursuits. 
We are looking for
Do you dream of creating a better world and using your skills to make a positive impact? Are you a driven and passionate individual who refuses to accept the status quo? Do you have a unique combination of resilience, vision, and adaptability that sets you apart from the crowd? If so, Kaospilot is the program for you.
Our community of changemakers is dedicated to co-creating a brighter future and forging new paths through innovation and purposeful action. We welcome students from all backgrounds who are ready to embrace the challenge of co-creating their own education and unleashing their full potential.
With Kaospilot, you will embark on a transformative journey of self-discovery, creativity, and collaboration that will empower you to become a leader and changemaker of tomorrow. Join us now and become a part of our dynamic and inspiring community of world-changers.