What is Kaospilot Youth?
Kaospilot Youth is part of the commercial department at Kaospilot with a specific focus on youth and education. Kaospilot youth is not one project, but many different projects and courses customized to the people it seeks to serve.
Why Kaospilot Youth?
At Kaospilot Youth we wish to change the paradigm of the educational system, by establishing and maintaining long-term and regenerative partnerships with organizations and institutions also addressing challenges in the field of education.
Kaospilot Youth is a stand we take politically because we believe that the world needs more diverse educational experiences that will support young people in unleashing their own creative potential, and personal and professional development.
Over the past few years, it has become clear that we as an organization must get better at changing and adapting to new ways of learning and working ourselves – therefore Kaospilot youth also serves as an internal system that supports us in doing better as an educational institution over time.
Through our work we hope to introduce young learners within and outside educational entities to an alternative way of learning, living, thinking, feeling, and acting.
We aim to motivate young people to learn and grow for themselves and not for authorities & to become the change they wish to see in the world.
Questions that have helped shape Kaospilot Youth
"What If…"
The desired outcome of education was not for anyone to get a degree – but to find a sense of direction and to have built hands-on experience in their fields of interest?
Learning was not about teachers or degrees at all – but about sharing stories, listening, exploring the individual and shared sense of purpose, gaining experience, building a community for oneself and others, growing as a person, being creative, and having fun?
Education was not enhancing status and hierarchy but about support and community?
Our Learning Community
The foundation of Kaospilot Youth is built upon a mix of old and new experiences and values within the organization. When doing work we bring about a variety of resources in terms of people, tools, and skills from our learning community tailored to the intentions, goals, and visions of the relevant contexts and challenges we are working with.
The core Kaospilot Youth team consists of alumni, staff, students, and external partners.
Our Learning Innovation Pillars
If we want a more regenerative world, our learning environments need to embody and invite a new paradigm of a process-oriented and "becoming rather than being" mentality.
Our learning pillars serves multiple purposes for our work since it helps us to..
Define the values for learning that we wish to live and work by
Crystalize a vision for the ideal future of learning that we wish to bring to life.
Have shared building blocks of skills and attitudes that we wish to bring about in our projects.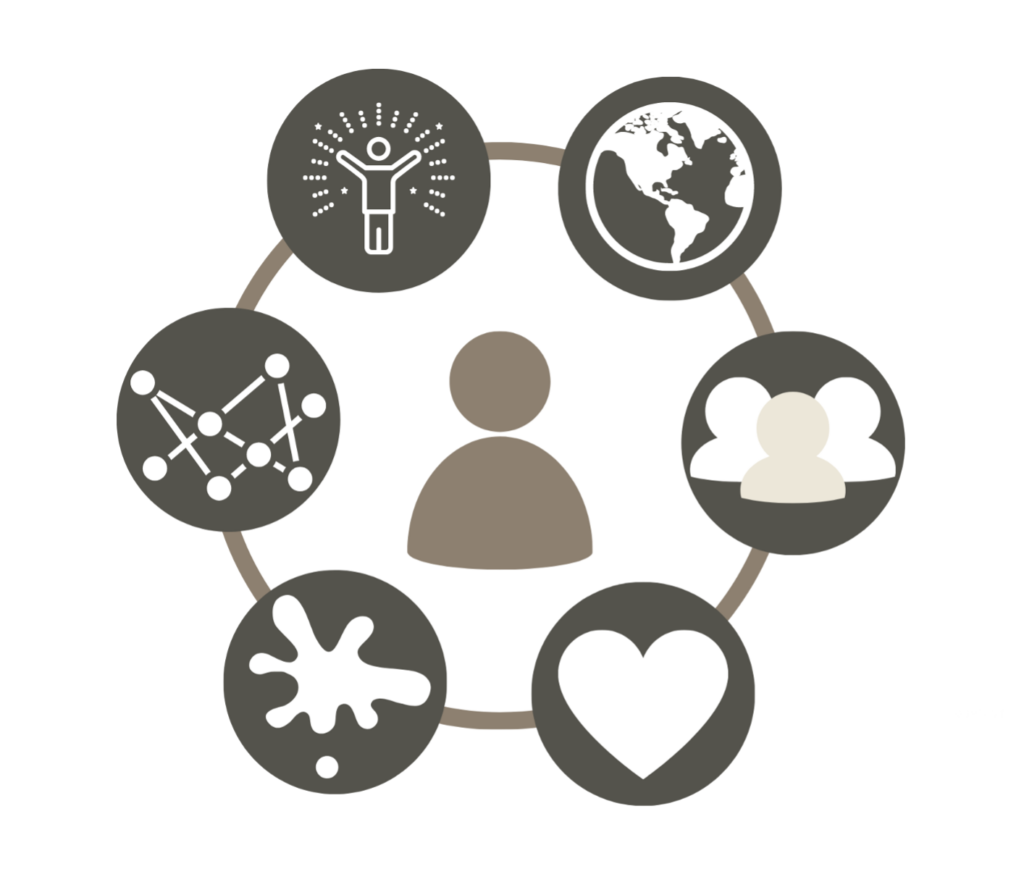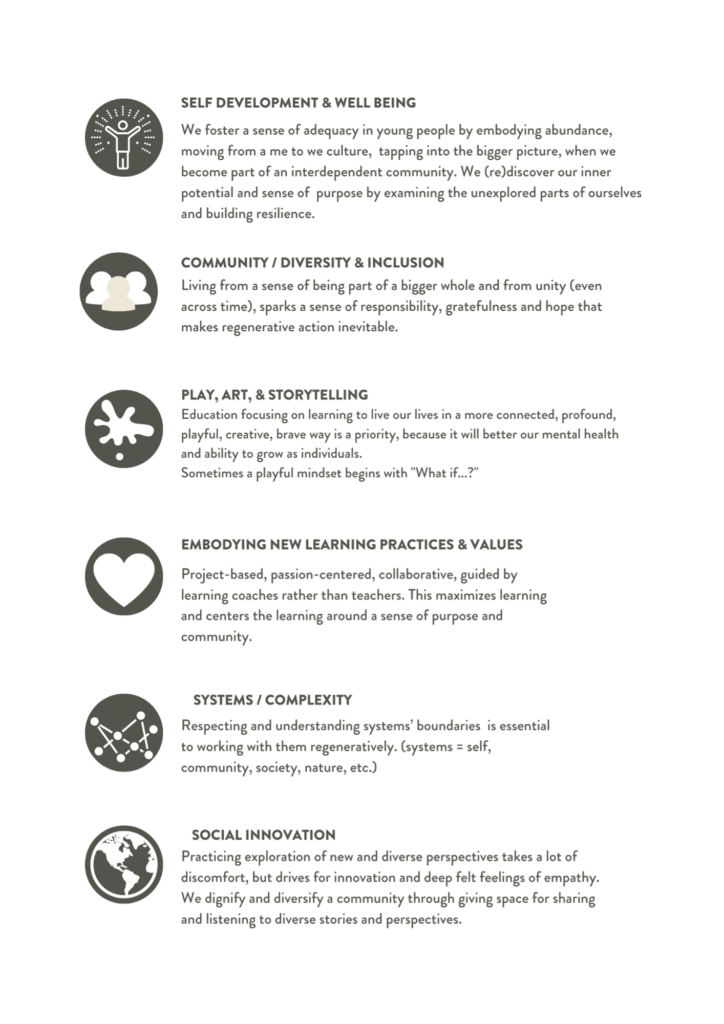 Approach
A visual overview of the different stages of how we work inspired by the work of MIT professors and authors in the field of learning innovation & systems thinking: Peter Senge, Edgar Shein, & Otto Scharmer.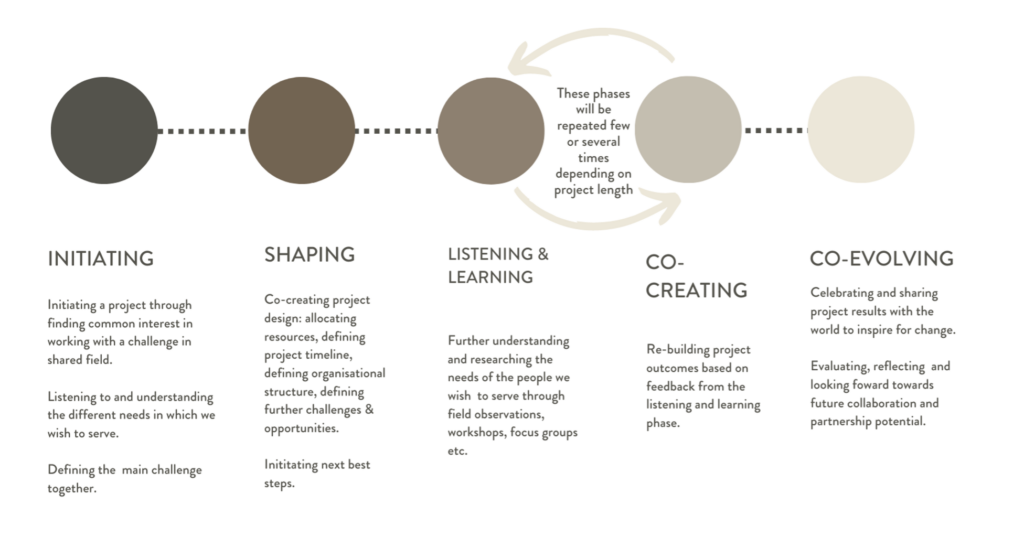 Project Examples
If you wish to know more about the specific projects, we have done so far – feel free to dive deeper here: