Meet Harald Austad
Which team and when did you graduate?
Team 2 Kaospilot Norway 2009
What have you been doing since you graduated as a Kaospilot?
Shortly after graduating I attended Stargates Masterclass and moved to New York to pursue music production & songwriting.
I started my own production company and label called Supervillain and have written platinum selling records for artists, tv and film.
Some of my most noteworthy tracks are for artists such as Karpe & Madcon and brands like Marc Jacobs & Selena Gomez for Coach.
Now I'm based in LA where I also paint and creative direct projects together with my wife and artist Margie Plus.
There is nothing like the flow of creating, whether it is music or art
What is important for you in your job?
Creative freedom, expression and making something from nothing. I am an independent contractor providing both artworks and creative services. I work with projects and in teams but I prefer being a free agent.
There is nothing like the flow of creating, whether it is music or art.
What major learnings would you point out from your experience that have shaped you as a leader?
I'm constantly leading projects and small teams. In the end, the result is the outcome of the process, so the smoother I can facilitate the process, the better the result.
A good production is basically one you don't notice. To me it's just as much about preparation, planning and eliminating errors  as the creating itself. I am often taking advantage of what I learned about project and process management from the Kaospilot School in my creative leadership endeavours.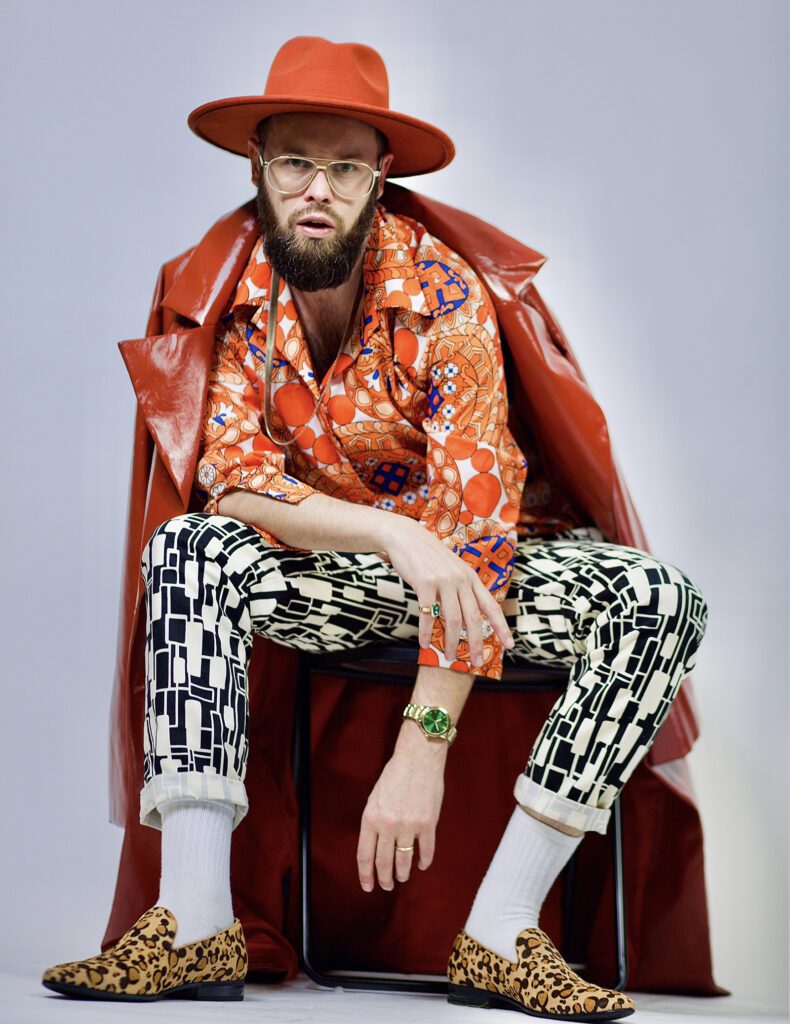 What is your biggest source for inspiration right now?
The 70s! Visually I've always been drawn to Space Age and mid century design and I try to continue where it left off by merging art and design into a modern and colorful style I call The Supergraphics.
Musically I am also currently into vintage vibes. Trying to find a balance between timeless and modern.
What would be an example of a learning or an experience from your time at Kaospilot that has been important to you?
After we went on our Outpost to Vietnam I became more fearless and realized the whole world is a creative playground.
Making cool projects come to life in a place where most people don't speak English made me more confident and ready to 'make things happen' anywhere.
What is a piece of advice that you would like to give future Kaospilot graduates?
The freedom of innovative thinking and creative processes at the Kaospilots have helped me make many ideas and businesses come to life.
Whatever you're passionate about, go for it, and do it right now!
There is no map when you're going where no ones been before.
Be an entrepreneurial force and lead with your heart!