The European Music Business Task Force is a training programme facilitating a transnational network of young European music business professionals.
The common goal of the Task Force is to gain and share knowledge through master classes in business-related skills focused on improving the abilities necessary to find new strategies for boosting the internal music market in Europe.
The background for EMBTF
The fast and ongoing technical and digital developments have caused one of the biggest structural changes for music-making and the music business.
Europe is one of the epicenters of music production, but Brexit and Corona have kept the microphone for too long, which is why PROMUS together with the Music Cities Network and in collaboration with the KaosPiloterne, SPOT Festival, Reeperbahn Festival, Iceland Airwaves and Eurosonic Noorderslag have gathered young professionals across industry areas and given them time and space to explore the industry in which they themselves are formed. The question is how can the European community stimulate and strengthen the framework of the industry for the benefit of the industry as a whole, the consumers and the development of music?
The Program is funded by EU.
You can read more and listen to podcast at EMBTF webpage: https://embtf.org
And you can meet the participants on EMBTF team 1 here: https://www.musiccitiesnetwork.com/projects-details/european-music-business-task-force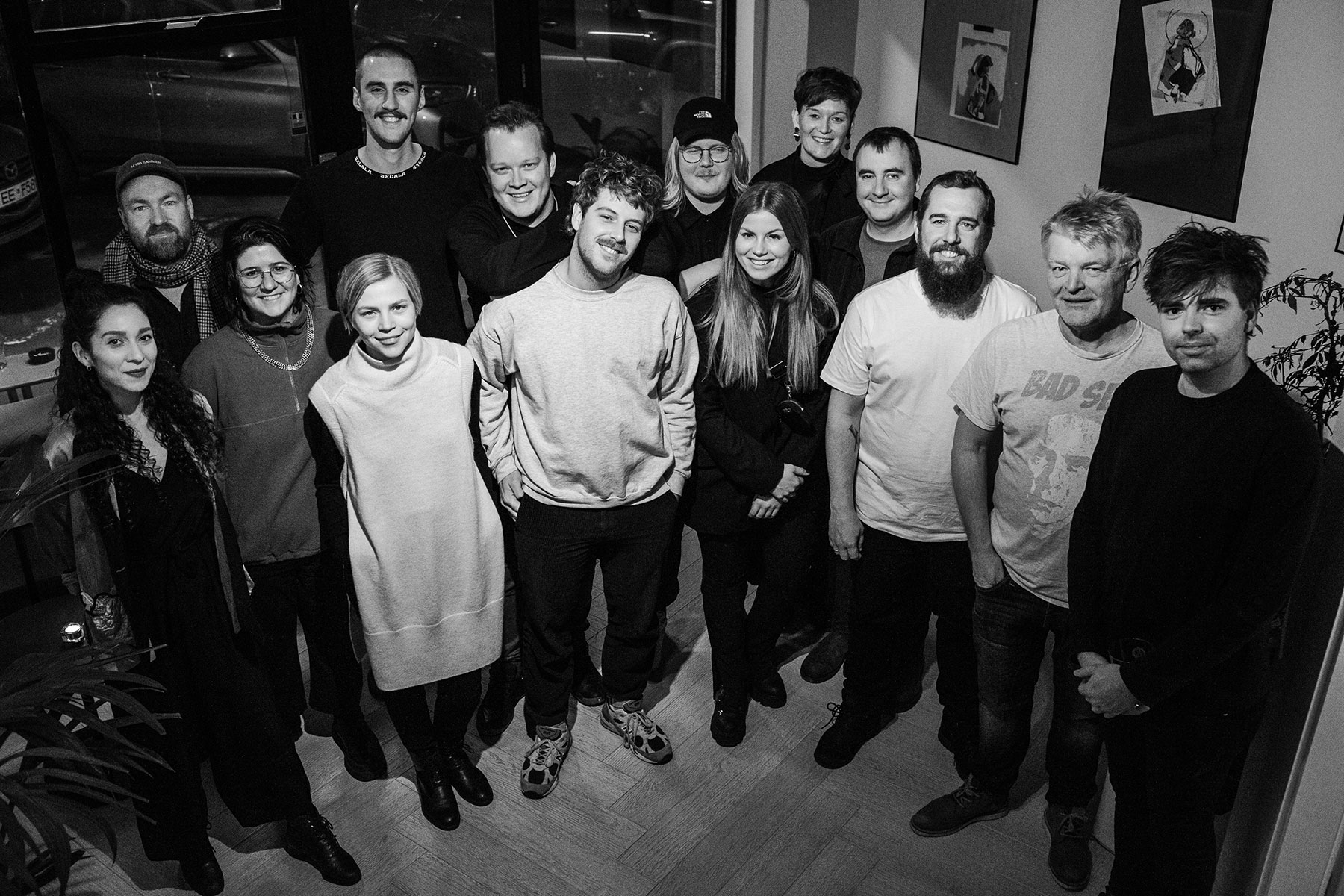 Team 1, 2021/2022