Meet Veera Hyytia
Please introduce yourself (who are you and what do you do in your life)
Hello, I'm Veera! I think best by talking out loud, get to the heart of things fast and act myself out of trouble. I have a hard time keeping my mouth shut when a witty comment has formed in my brain. I think life is completely absurd and wonderful and I might as well renovate a hundred year old wooden house.
Which team and when did you graduate? 
Team 23, we graduated in 2019. I was very fortunate to be a part of the school's history by participating in the first run of the "new" curriculum Peter Sims crafted.
What have you been doing since you graduated as a Kaospilot?
I moved back to my hometown Helsinki Finland, and joined a cooperative called the Magic Department — it was my teammate Noora Sirén's pilot project. We were facilitating and training organisations with our small team of 4, creating learning spaces and collaboration processes. Covid-19 hit Finland pretty soon after and required us to learn how to create participatory and engaging formats in the new remote work reality.
Currently I am working on a roadmap for a fair data economy in the Finnish independence fund, Sitra. Together with key stakeholders we are building fair data economy structures so that data can be used to renew business, and strengthen prosperity and create positive environmental impacts.
What is important for you in your job?
It's important for me that the work I do reflects my values — to make a living and contribute to society scores at the top of the list. To boot, I see so much urgency in contributing to radical system change — one that is commensurate with nature's overshot carrying capacity, increased challenges to well-being, and intense battles for power within democracy and the global digital world. At best, a fairer digital everyday life increases people's well-being and trust in democracy and helps organisations solve sustainability challenges. I feel very lucky to have found a job where I am surrounded with good people working towards fairer futures.
…never once have I regretted letting go of my frustration in order to listen and try to understand other perspectives
What major learnings would you point out from your experience that have shaped you as a leader? 
I have a tendency to sometimes get impatient and want things to go a certain way, but it's worth to always assume best intentions and to be kind to the people around you. Nobody is intentionally trying to screw up The Plan and never once have I regretted letting go of my frustration in order to listen and try to understand other perspectives.
What is your biggest source for inspiration right now?
Humour and human connection are sources of continuous inspiration for me.
It has been very inspiring to observe the group of stakeholders we've convened letting go of their first stances and start lifting up each others' projects and points of views, and having inside jokes! Those to me are great signals for the impact of our work — capacity for collaboration and trust have greatly improved. Ideas and even whole projects come and go, but people stick around and collaboration continues. It's important to prioritise and take care of meaningful relationships on and off duty.
What would be an example of a learning or an experience from your time at Kaospilot that has been important to you?
One key moment came about during a heavy team-wide project which was just not going forward.  A teammate suggested that we (the organising group) just take a holiday from the project. "How heretical!" I thought. What happened next was incredible. After initial shock our whole team found a completely new drive to complete the project and we reorganised to create a magnificent interactive experience about the future of living for 300+ people during the 'Made in Space' -festival in Copenhagen.
As society is in hyper drive, still clasping the idea of constant growth, there is something naughty and liberating in the thought that actually I could just not do this, like at all. Maybe it's a bit nihilistic, but it feels like a superpower to have that back door into a different perspective.
In order to hold space for that sense of renewal I try to remember to often ask: What are the consequences of doing nothing? When creating something — what are we stopping or letting go of? What is the least we could do, for the necessary effect?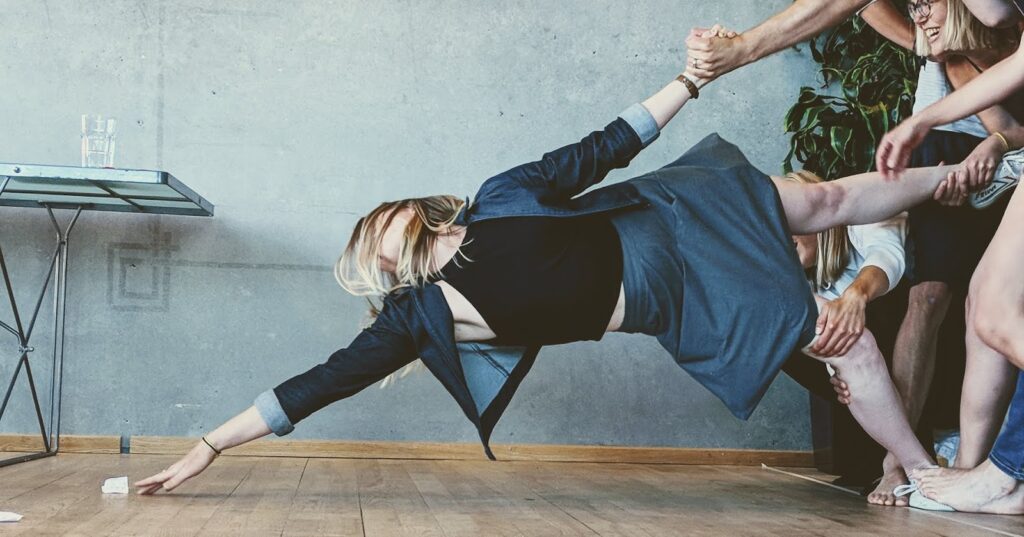 Veera reaching further with the help of team 23. Picture by Fisher Qua
What is a piece of advice that you would like to give future Kaospilot graduates? 
I don't think they need my advice, they should take their own counsel. A piece of advice I would give my past graduating-self (and why not now too, actually) is: it's not about what you will BE, it's about what you will DO NEXT. Trust your gut and you'll make meaning of it in hindsight. Like Chené Swart says: "Human beings are meaning makers"!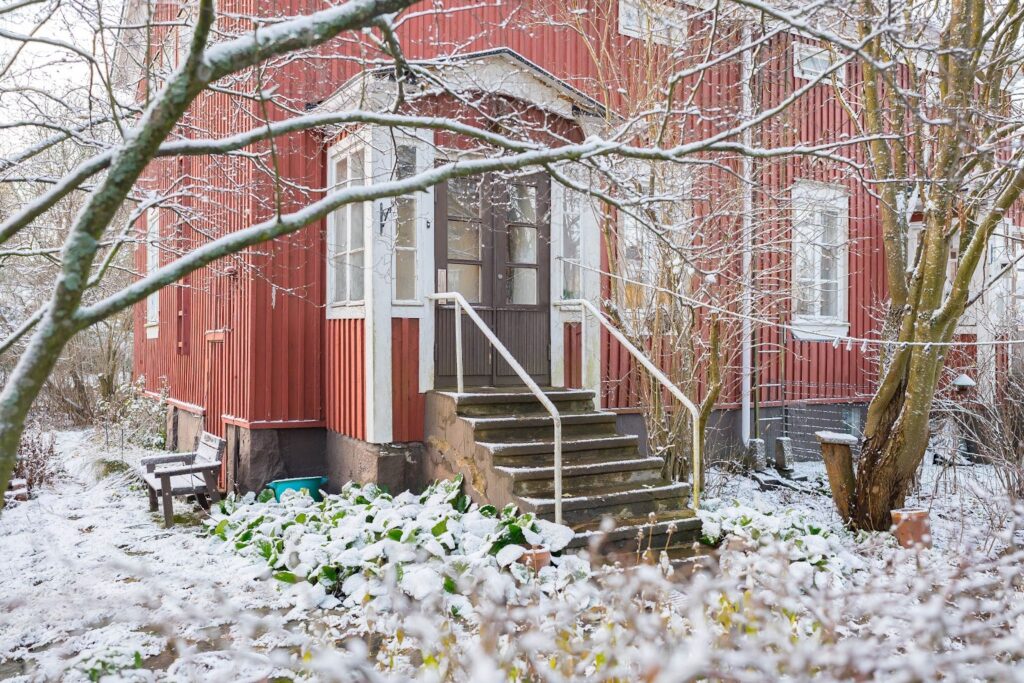 A wooden house built in 1924 Veera is renovating with her partner. 
—
Top portrait of Veera by Topias Dean