The future looks bright, go out there and create it.
New book: Kaospilot principal Christer Windeløv-Lidzélius and Ph.d. and Professor in Strategy and Business Development Anders Drejer has written a new book called Profiles in Strategy. We took the chance to have a short Q&A with Christer and Anders about the book.
So – what is the book about?
The book is about the state-of-the-art of strategy in a historical and modern setting. It is directed at the discerning reader who knows about strategy already yet earns for an updated understanding in light of what we know about strategy processes and content today. The book is important because we need to consider and reconsider strategy in a global, digital and post–COVID19 world.
Why is this book important?
Strategy in organisations can of course be many thing? Some go for luck, some lure themselves into believing that what they want to be true is the truth. How we act and react are key. Panic is one word for how some react, albeit not very helpful. The events of 2020 has, once again, proved that the world is unpredictable and, indeed, paradoxical. The complexity of the world today is the major challenge for strategy in organisations – how do we reduce and/or handle complexity in a global, digital, sustainable and post-COVID19 world?
What makes the book different from other books?
As opposed to many other books, we set the focus on contrasting one way to look at strategy with another, as well presenting the people behind the theory. The hope is that it will make it easier to grasp the theories as well as how they differ and overlap. All, in all the book is easy to read and provides a good starting point for getting a comprehensive overview of the field and many starting points for developing and applying strategy.
How does it fit into the Kaospilot curriculum and approach?
The starting-point of the book – i.e. the world being paradoxical in nature – is close to heart. At Kaospilot, we need to teach strategy in untraditional ways as our students know a lot about the world. Hence, this book can be ingrained in much of the curriculum without being a subject in its own right. And necessarily so. Handling complexity is the key to the future. Entrepreneurs and designers know how to do that. The paradoxes between analysis and emotion or between profit sustainable comes to mind.
"Handling complexity is the key to the future."
Can you give us an example of how this is done?
Mintzberg and Ansoff are an example – the discussion between strategy as plan or strategy as emergence has been one of the major drivers of our knowledge of strategy with the tensions and discussions involved. Another one is Michael Porter and the much less known Edith Penrose with their different approaches to strategy as outside-in or inside-out.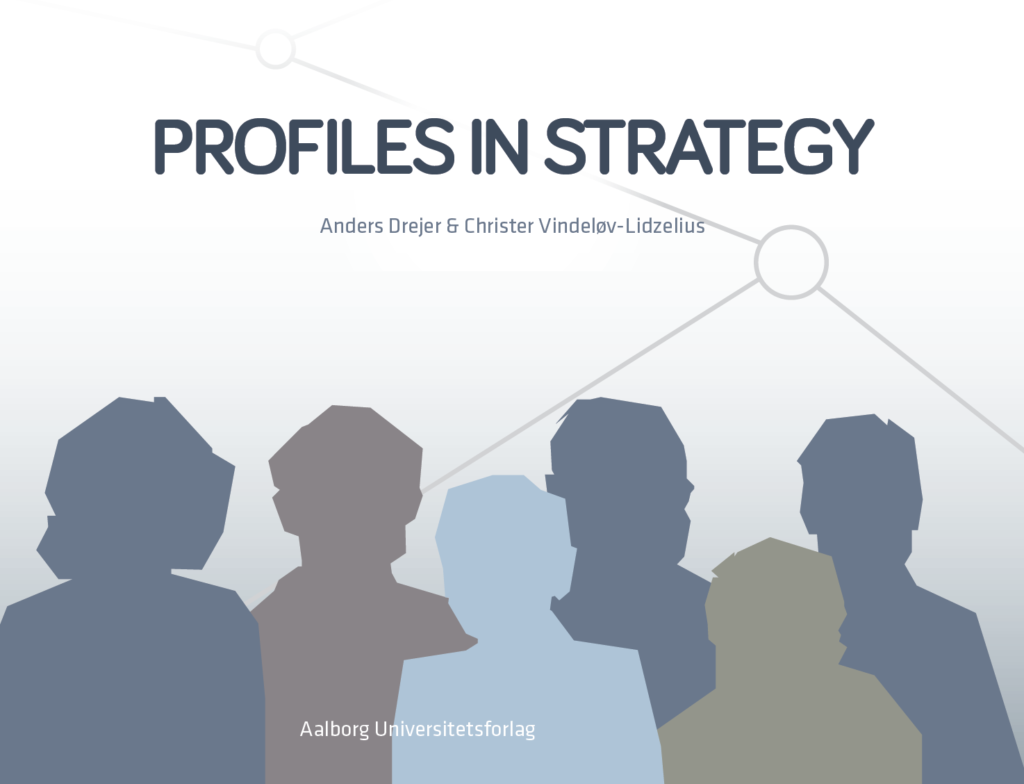 Profiles in Strategy in out on Akademisk Forlag and can be obtained as an e-book from most Danish platforms and as a print on demand later in January. Find it
here